The time in Spain is the same as in Germany (Central European Time or Central European Summer Time). At least this is true for mainland Spain and the Balearic Islands (Mallorca, Ibiza, etc.), but not for the Canary Islands.  On the same day, summer time and winter time will also be introduced.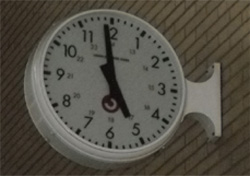 Since Spain is further west than Germany it gets 15-50 minutes in the morning (depending on place and season) later bright and in the evening later dark. As Spain is further south, the difference in day length between summer and winter is less pronounced than in Germany. The winter days are therefore not quite as short, the summer days not quite as long as in Central Europe.
A different time applies to the Canary Islands. There it is always one hour earlier than in Germany or the rest of Spain. So if it is 12 o'clock in Germany, it is 11 o'clock in the Canary Islands. The Canary Islands are therefore in the same time zone as England or Portugal. There is also summer time and winter time on the Canary Islands, which each start on the same day as in Europe.
Simple summary time in Spain: If it is 12 o'clock in Germany, it is also 12 o'clock in Spain and Mallorca, but only 11 o'clock in the Canary Islands. You will find more about the time in Germany on this link.

Tip:

Here

you will find great accommodation in Spain that can be booked online
Our tips:

Prepare good websites for holidays in Spain for the 2023 season
Are you looking for

cheap hotels in Spain

 

>>>

Click heree

Best Website for

Bus Excursions, Tickets ,,,

:

>>>

Click Here
Cheap rental cars in Spain

:  >>>

  

Click here