El Campello is a holiday resort on the Costa Blanca only about 12 km north of the centre of the city of Alicante. There are few sightseeings in El Campello, but the coastal resort is very popular with bathing tourists. El Campello has a good beach, the proximity to the big city Alicante including airport, a beautiful promenade and nice harbour to offer. But above all, the place is not as crowded as other places of the Costa Blanca further to the north. El Campello is ideal for people who neither want a mega holiday resort nor a place too quiet. In our opinion, El Campello is also not a bad choice for a family holiday.
Our tip: Catamaran trip off the coast of Alicante. Short cruise (duration 2 hours) with drinks etc. for only 29 euros. Great experience, we really liked it: More information and booking

Places of interest El Campello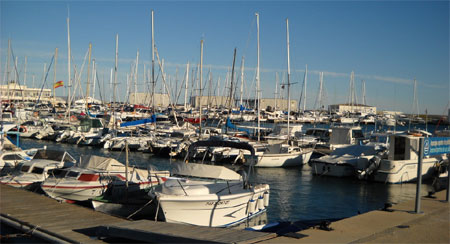 In the centre of El Campello there is a small harbour which is still used by fishermen. In the late afternoon there is a daily fish auction next to the port. El Campello's landmark is the lookout tower next to the port. It was built to warn the inhabitants about pirate attacks.
Places of interest El Campello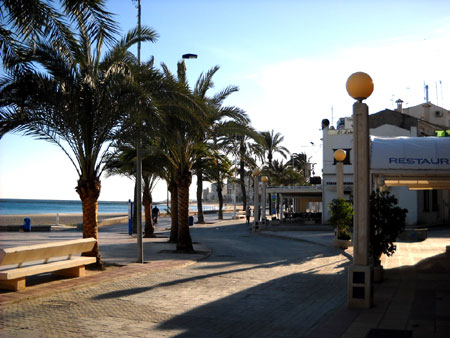 Along the beach of El Campello there is a pedestrian promenade that is closed to traffic, with good fish taverns, other restaurants, shops and cafés on the side facing away from the water.
An even better beach is in San Juan, a few kilometres south of El Campello. The kilometre long beach is one of the most beautiful on the Costa Blanca.
Arrival El Campello
The tram from Alicante connects El Campello with the centre of Alicante about four times an hour. There are two lines running on the same route, one of which is a kind of express line that rarely stops. In the other direction, the tram continues via Villajoyosa to Benidorm (twice an hour), where you can change trains for Altea, Calpe and Denia. The tram is very cheap. The beach of San Juan can also be easily reached with this tram, the tram runs a few kilometres along the beach. The non-express-line stops at several stops at the long beach Playa de San Juan de Alicante.
Other Travel Guides: Greece: All Islands Sights London
Our tips:

Prepare good websites for holidays in Spain for the 2023 season
Are you looking for

cheap hotels in Spain

 

>>>

Click heree

Best Website for

Bus Excursions, Tickets ,,,

:

>>>

Click Here
Cheap rental cars in Spain

:  >>>

  

Click here
Our tip: Catamaran trip off the coast of Alicante. Short cruise (duration 2 hours) with drinks etc. for only 32 euros. Great experience, we really liked it: More info and booking