After the church Sagrada Familia, the park Güell is the second biggest sight of Barcelona. About 3 million people, mainly tourists from abroad, visit the Park Güell every year (Catalan: Parc Güell, Spanish: Parque Güell).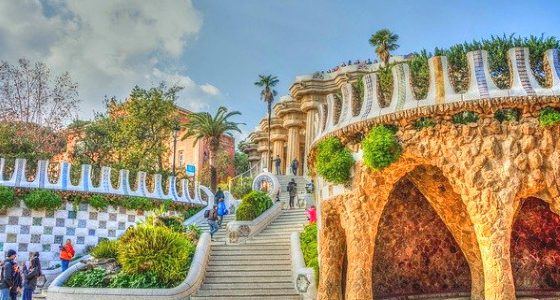 The park is named after the millionaire Eusebi Güell (1846 to 1918), who had the complex built. The architect was Antoni Gaudi, probably the most famous Catalan of all times. He created the park with the unusual buildings between 1900 and 1914. The style is unique, typical Gaudi. There is a large square, the La Placa. Famous are also the two houses at the entrance with zigzag cast roofs. The high pedestrian bridges are also much admired in the photographs.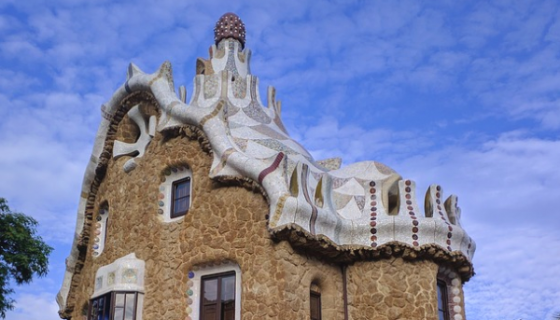 Admission to Park Güell 2023
Important: The park has access restrictions. Only 400 visitors per half hour are allowed in. If you get to the world-famous park of Gaudi without a ticket, you often have to wait for hours. Waiting in line at the ticket office can also take a long time. Every visitor gets a detailed explanation at the cash desk. One often waits for hours in line. Even on a weekday in November we waited an hour and then got a ticket for half an hour later. So make sure you buy your ticket with date and time online!   >>> You have to buy the tickets online in advance (click here)
The entrance fee to Park Güell is 10 Euro for adults. This is almost cheap for such a famous sight, in the church Sagrada Familia you pay 30 Euro locally.
The following tickets are available for Park Güell for 2023:
Adults and children over 12 years (13,50Euro): buy ticket
Children from 7 to 12 years and older visitors from 65 years (9,30 Euro): buy ticket
Children under 7 years and disabled free of charge, you still need a ticket: buy ticket
Guided tours: There are also guided tours through the Parc Güell for about 22 Euro with admission. These should also be bought in advance. On this link there are tickets with guided tour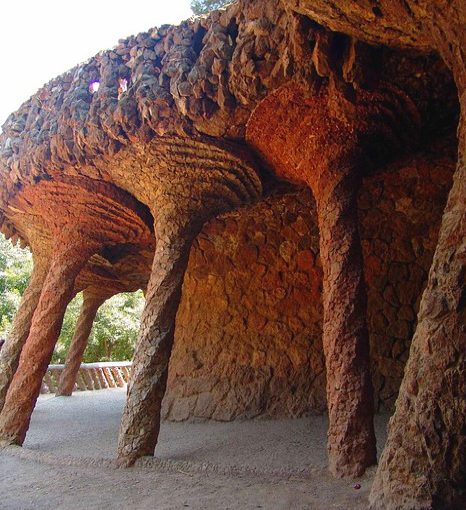 Opening hours Park Güell 2023
In summer daily from 8 am to 9:30 pm. In other seasons Parque Güell has shorter opening hours, but at least from 8:30 a.m. to 6:15 p.m. Last admission is usually 45 minutes before closing time. There are no closed days, even on Christmas Eve, New Year's Eve etc. you can visit Gaudi's masterpiece Park Güell.
Approach Park Güell
It's not an easy subject. There is no metro station directly near one of the entrances. You walk uphill for about 20 minutes. Park Güell is on a hill above the city.
The best underground station to Park Güell is Vallcarca (line 3, green line). From here escalators were built on the street for the many visitors of Park Güell. Only a few smaller parts of the ascent still have to be walked. Unfortunately most of the escalators did not work during our visit in November 2019. Thus the way to the top was very exhausting again.
After the visit of the park Güell we walked downhill towards the city centre to the church Sagrada Familia. About 25 minutes on foot.