The municipality of Fuengirola is a mass tourism town on the Costa del Sol (Spain). It is one of the southernmost and warmest cities in Europe. The subtropical climate and the long, beautiful and clean beaches attract millions of tourists every year. The city has grown together with its northern neighbor Benalmadena, about 15 kilometers from Fuengirola is the world famous luxury resort of Marbella. Fuengirola is connected to the city of Malaga, 25 kilometres away, by a modern suburban train every 20 minutes.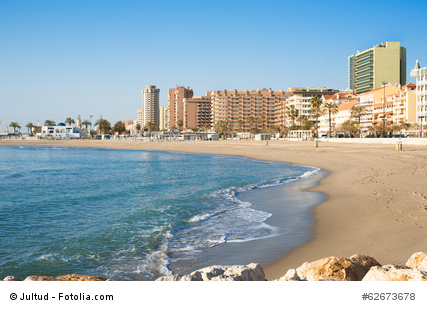 The centre of Fuengirola is even more Spanish than most other places on the Costa del Sol. On the central square with the simple name "Plaza de Espana" stands the town hall (see picture).
Our tip: Tour to the world famous hiking trail Caminito del Rey (Path of the Kings) with hiking and lunch. Very popular full day bus tour with best reviews:  >>>  More information and booking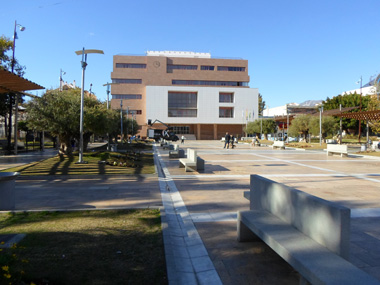 Nearby there are some smaller pedestrian zones.
The most famous attraction in Fuengirola is the Bioparc Fuengirola, just a few metres from the central square.
Along the long beach, the many hotels of the city are lined up over many kilometres.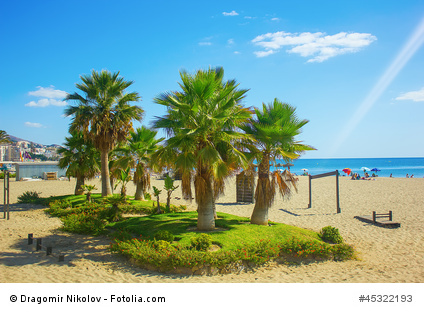 A remarkably large number of Scandinavians are regular guests, especially from Finland. Quite a few Finns have left their cold homeland completely behind and now live in the much warmer Fuengirola on the Costa del Sol (sunny coast) in Spain.
The modern underground railway station and the bus station are only 100 metres apart, not far from the centre. Trains run 3 times per hour to Malaga via Torremolinos and Malaga airport. From Fuengirola you can often get by bus to the luxury resort of Marbella and other places in the area.
Benalmadena Sea Life:

Great, large and very well known aquarium just a few kilometers away. Buy tickets online in advance, large crowds:

Link booking and more information
Just outside Fuengirola is the Miramar shopping centre. With 160 shops, restaurants etc. it is a very large shopping centre that hardly differs from the modern shopping centres in Germany. Burger King, Kentucky Fried Chicken, C&A, H&M and many other shops can be found at home. On the roof of the huge building is a go-kart track popular with tourists. Next to it there is a big cinema in the Miramar.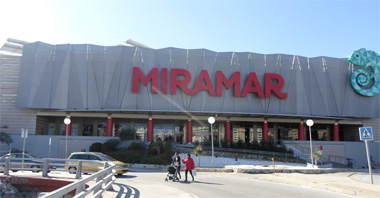 Information about the famous zoo of Fuengirola can be found in our travel guide on this page.
Our tips:

Prepare good websites for holidays in Spain for the 2023 season
Are you looking for

cheap hotels in Spain

 

>>>

Click heree

Best Website for

Bus Excursions, Tickets ,,,

:

>>>

Click Here
Cheap rental cars in Spain

:  >>>

  

Click here
Everything about Dresden city tour (old town)