Spain is in comparison to many other holiday countries around the Mediterranean rather cheap. At least the majority of things are cheaper in Spain than in France or Italy. If you come from expensive regions in Germany, e.g. from Munich, the prices in Spain are probably felt to be somewhat lower. If you come from Berlin or the Ruhr area, the prices in Spain are about the same. In our opinion, accommodation is best booked at Booking.com (very large selection, often very reasonable prices).Many individual prices (accommodation, restaurants, public transport, etc.) can be found in Michael Müller's travel guides.
Supermarket prices in Spain
Similar to us, there are cheap supermarkets in Spain with a very low price level. As in Germany, these include Lidl and Aldi, but also some Spanish chains. There are also grocery stores with slightly higher prices, good service and branded products. These include, for example, the food department of El Corte Ingles. The largest Spanish department store chain usually has a great selection of groceries in its basement. In general, there are hardly any things in Spain that are much more expensive or cheaper in the supermarket than in Central Europe.
The European internal market seems to lead more and more to similar prices. As in Germany, you will often find smaller shops in Spain that have longer opening hours and in some cities (not everywhere) also open on Sundays. These have, like e.g. a late purchase in Berlin, comparatively higher prices. In the tourist regions such small shops often sell many alcoholic beverages in the late evening.
>>>
Here are the online tickets for the Barcelona stadium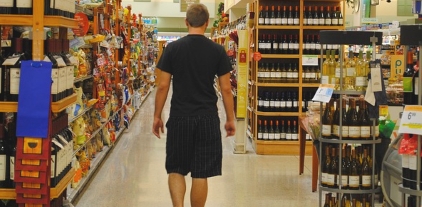 Prices in Gastronomy in Spain
As with us, the prices in the restaurants in Spain vary greatly. If one goes to a normal Spanish restaurant, one often pays around 20 euros with starter and drink. Of course, there are also luxury restaurants in which one pays a multiple of it. But it is also much cheaper. If one wants to eat Spanish, one can visit a tapa bar. Here, one finds some small dishes for a few euros. If one is very hungry, one needs some small plates, which does not make the thing really cheap.
A very cheap alternative is Spanish cities are often Asian restaurants. Here one gets a choice of menus with starter (soup or spring roll), a main course and a small dessert for mostly clearly under 10 euro. We have already seen prices of 5.95 for such a 3-course menu (as of year 2015). Spanish taverns and restaurants also very often offer a "Menu del Dia" for less than 10 Euro. This often includes 2 or 3 courses and a simple drink. In general, prices in restaurants in Spain have become cheaper since the economic crisis. Sometimes there is a menu at lunchtime with lower prices.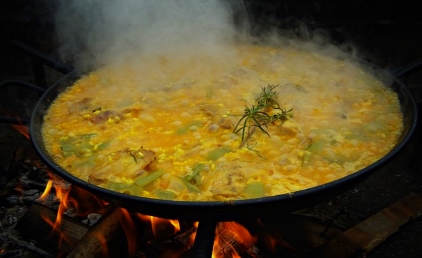 The paella is like the national dish in Spain.
Of course there is also fast food. It is noticeable that outside the tourist regions there is considerably less fast food in Spain than along the holidaymakers' beaches. At the Ballermann and in other German influenced areas there is also the Currywurst with French fries like at home. Otherwise, international fast food is more popular in Spain. By that we mean things like hamburgers, hot dogs and pizza. The prices for these are about the same as in Germany. McDonalds, Burger King, Kentucky Fried Chicken and others have many branches in Spain. Always a bargain was for the monthly changing offer at Burger King – a Burger Menu with fries and drink for 3.99 euros (early 2015). Our favourite fast food chain is Taco Bell with very cheap Mexican food. Unfortunately, Taco Bell is only available in a few cities in Spain.
The pubs and bars in Spain have a similar price level for alcoholic beverages as in Germany. Beer and wine are usually affordable, beer is now drunk more often than wine. Long drinks and cocktails are more expensive, but often there is a happy hour or something similar. In very touristy streets the many pubs undercut each other with special offers. Sometimes a small beer of a certain, mostly Spanish, brand costs only 1 or 1.50 euros. Those who go to German holiday regions also get German beer incl. wheat beer (Weißbier). These beers are sometimes a few cents more expensive than the Spanish barley juices.
Prices for accommodation in Spain
Hotels and other accommodation in Spain are subject to fierce competition. In the high season the prices for the same room are often many times higher than in the low season. Those who don't come in July, August or September can often find a bargain in the holiday regions. In winter, one often finds here nice double rooms for less than 30 euros. The same room in a 3-star hotel can cost well over 100 euros in August. One should pay attention to the hotel price in Spain absolutely which things are inclusive. Often, breakfast or internet (WIFI) cost extra.
In big cities like Barcelona or Madrid, one also finds more and more private hostels (for example youth hostels). Here, most of the year, one gets a bed in the dormitory (international dormitory) for 8 to 20 euros. Those who want to spend their whole holiday in one place in Spain will usually get away better with a package holiday. Flight and hotel extra book is usually more expensive. Of course, booking on location has the advantage that one can have a look at the hotel and the rooms beforehand. In not a few hotels, one can also haggle over the price. If one comes in the evening, one has a good starting position. Then, it is unlikely that the hotel owner can rent the room to another person.
In our opinion, the best website to book hotels in Spain is Booking.com. Here you can now choose from almost 50,000 hotels and other accommodations such as holiday apartments and hostels.
Prices Cigarettes Spain
Who still smokes, so humans are supposed to give it, gets his cigarettes in Spain somewhat more favorably than in Germany. A pack of 20 cigarettes, which cost 5.40 Euros in Germany, costs about 4.50 Euros in Spain. So cigarette prices in Spain are about 20 percent lower than in Germany. Like the cigarette prices also the tobacco prices (turning tobacco) are slightly lower in Spain than with us. (Status of this information at the beginning of 2015).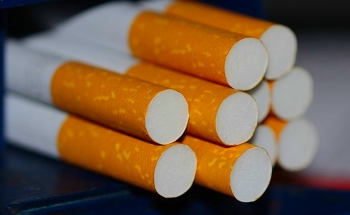 In the gastronomy there is a smoking ban in Spain. Cigarettes and tobacco are only available in special shops, not in supermarkets. These shops are often closed in the evening and on weekends. In some restaurants and hotels you can find cigarette vending machines. Tobacco products are generally available in Spain from the age of 18, the controls are strict.
Petrol prices in Spain
The price of gasoline in Spain in summer 2015 will be about 18 cents cheaper than in Germany. However, the price of diesel is only about 5 cents lower. In June 2015 we paid in Germany a gasoline price of 1.45 per liter pays, in Spain a few days later 1.27 euros. At the same time the price for diesel was 1.19 euros in Germany and 1.14 euros in Spain. One should consider however that the Spanish motorway costs tolls.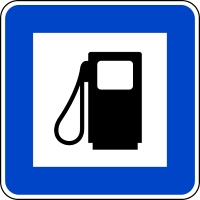 Prices Train and Bus in Spain
Almost all cities in Spain have good public transport. Probably nowhere else in Europe in the last 20 years has so much been invested in rail infrastructure as in Spain. This also applies to the metro in the major cities. Nevertheless, the prices for tickets are comparatively low. Usually a one-way ticket costs less than 2 euros, usually around 1.50 euros. In addition, there are often 10er tickets, day tickets, weekly tickets, monthly tickets, etc., which are also usually below a typical German price level.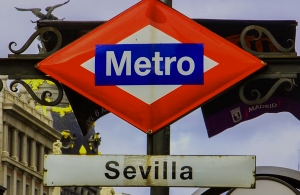 The Spanish railway (Renfe) has very different prices. If you buy tickets in advance and are flexible in terms of time, train travel in Spain can be a real bargain. Different prices apply at different times of the day and on different days. A ticket from Barcelona to Madrid can cost more than 100 Euros, but also less than 30 Euros. The system has similarities with the normal prices and savings prices of Deutsche Bahn.
Tickets can be bought on the Internet or at the ticket counter. Not all tickets for long distances can be bought at vending machines. Buses (long-distance buses) are usually cheaper than the train, but usually take longer between the big cities. Especially the standard prices are lower. If you get a very cheap economy ticket at the railway, the train can also be cheaper than the long-distance bus. But also the busses have savings offers. In general, there are many more long-distance buses in Spain than here.
The rail network is high quality, there are many new very fast routes. However, it is also very wide-meshed. Even between some big cities there are no train connections at all. For example, the city of Marbella with over 100,000 inhabitants has no railway station at all. In the cities, however, the local traffic is usually very good. This is not only true for the metro, but also for buses and trams. Also suburban railway traffic is in suburbs there is to a mostly favorable price.
Overview prices in Venice (similar to this page)
Prices for other things
With the single European market, prices for most things hardly differ any more. Anyone looking for electronics such as computers or cameras often goes to the Media Markt in Spain. Clothing can be very cheap in Spain. A bestseller with very low prices is currently (2105) for fashion the chain Primark. It can be found in various shopping centres and in the pedestrian zones in the city centres. In the many new big shopping centres in Spain you will often find the same chains with similar prices as in Germany. C&A or New Yorker, for example, are cheap there.
Medicines in pharmacies are often much cheaper in Spain than in Germany. In addition, you can get much more over the counter. This applies, for example, to the contraceptive pill.
Sunscreen is more expensive than ours. You can buy these inexpensively from Amazon before you leave. If you are already shopping at Amazon, a travel guide (book) and possibly a map are also useful.
Prices in Florence, a detailed overview
Special case Canary Islands
In the Canary Islands many things are much cheaper than in the rest of the country. Especially cigarettes and petrol are extremely cheap. Those who are looking for a hotel on the Canary Islands should consider that there is a season all year round. The main season is not the summer, but rather the winter. The prices for the overnight stay are accordingly different.
Our tips:

Prepare good websites for holidays in Spain for the 2023 season
Are you looking for a

cheap hotel in Spain

Booking.com:

>>>

Click here



We always book

rental cars

at Billiger-Mietwagen.de:

>>>

Click here
Best Website for

Bus Excursions, Tickets

Getyourguide:

>>>

Click Here
Travel Guides, Maps, Sunscreen…

>>>

Shop at Amazon