Spain is a country of rare birds. Several large national parks have been established mainly for the protection of birds. Spain is home to spectacular large predatory birds (such as several species of vultures and eagles) as well as many small bird species. Some particularly interesting birds I want to introduce now briefly.
Our tip: Catamaran trip off the coast of Alicante. Short cruise (duration 2 hours) with drinks etc. for only 29 euros. Great experience, we really liked it: More info and booking
Vultures in Spain
There are four species of vultures in Europe. All four species are native to Spain. For all vulture species, no country in Europe has more vultures than Spain:
Bearded vultures: With a wingspan of 2 to 3 metres, these vultures are the kings of the air in Europe. They are hardly smaller than the Andes condor, the largest flying bird in the world, which has a maximum wingspan of 3.4 metres. Unfortunately, the bearded vultures are very rare.
Gibraltar tour from Costa del Sol and Malaga (bus tour, day trip): >>> More info and booking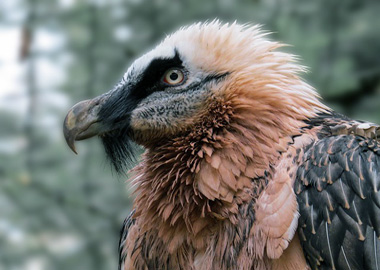 In the Pyrenees, the bearded vulture is more frequent with 250 birds than elsewhere in Europe. It feeds mainly on large macaws (dead cattle, horses, donkeys, etc.). In other regions of Spain, bearded vultures are currently absent. In Central Asia there is fortunately still far larger population.
Monk Vulture: The wingspan of the giant monk vulture is only a few centimetres smaller than that of the bearded vulture. He loves forests and mountains. The populations have clearly recovered, there are now again about 3,000 monk vultures in Spain.
Griffon vultures: With almost 100,000 specimens in Spain, the most common vulture species in Europe. Sometimes there are even sightings of individual animals in Germany. Griffon vultures with a span of 2 meters (sometimes more) usually look for carrion in larger groups.
Egyptian vulture: With a wingspan of about 1.6 meters, the Egyptian vulture is the smallest vulture in Spain. It moves as a migratory bird in the winter further in the south to Africa. The continuance in Spain is with approximately 4000 copies.
Eagles in Spain
Beside the vultures, the eagles are the most known European big-birds. Also these are frequent in Spain in comparison to other countries – Spain is the large bird country in Europe.
Spanish Imperial Eagle: This eagle was originally also found in North Africa and Portugal. Except in Spain, the Spanish Imperial Eagles have died out until recently.
Since some years there are again 3-4 brood-pairs of the raptors in Portugal. The birds are closely related to the Austrian imperial eagle. The most important spread-area is in the Donana national park south of Madrid, where approximately 50 imperial-eagles live. However, the eagles occur in many other parts of Spain – however, it is not more than 600 animals altogether. Since the Spanish Imperial Eagle does not occur anywhere else in the world, the bird species is threatened with extinction.
Golden eagles: These birds are also common in Spain and are often confused with imperial eagles by laymen. Both species have a span of about 2 meters. In contrast to the Spanish imperial eagle, the golden eagle is widespread in large parts of the northern hemisphere and is therefore not very endangered overall. In Spain, however, it is rare like in whole Europe (approximately 3000 copies in Spain).
Dwarf Eagle: These small birds are somewhat more frequent. There are several hundred breeding pairs of dwarf eagles in Spain (wing width about 1.3 meters).
Link tips: Birds of prey in Germany (description of all species) ; Birds of prey in Crete
More birds in Spain
Flamingo: These birds, very popular with tourists, can be found in several parts of Spain. Many tourists find the birds in the salt lakes (Salinas) at the Costa Blanca as at Calpe.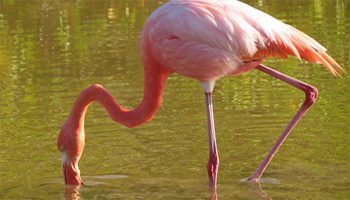 However, the largest populations of more or less pink flamingos are found in the Donana National Park in central Spain.The species Greater Flamingo is the only species of flamingo in Europe.
Falcons: There are 5 species of falcons in Spain: Kestrel, Peregrine Falcon, Red-footed Falcon (rare in Spain), Rudd's Falcon and Tree Falcon.
More articles about fauna in Spain: Mammals Spain ; Snakes in Spain ; Sharks in Spain
Information about birds in Germany can be found on this link.
Our tips:

Prepare good websites for holidays in Spain for the 2023 season
Are you looking for a

cheap hotel in Spain

Booking.com:

>>>

Click here



We always book

rental cars

at Billiger-Mietwagen.de:

>>>

Click here
Best website for

excursions, tickets

Getyourguide:

>>>

Click here
Travel Guides, Maps, Sunscreen…
>>>
Shop at Amazon
Castle of Prague
Golden Lane Prague
Vitus Cathedral Prague
Daliborka Prague
Prague Josefov
Pinka's synagogue
Jewish Cemetery Prague
Klausen synagogue
Old New Synagogue
Maisel synagogue
Spanish Synagogue Prague